Another 100 years of life and liveability.
It was our privilege to be able to transform this heritage home located in beautiful Malvern.
In partnership with Sketch Building Design and the client's vision, we were able to add an upstairs master suite with ensuite and walk-in robe and transform a small kitchen into the large and modern open-plan kitchen, dining and living space, featuring a European laundry and pantry, integrated appliances and a beautiful brick wall featured staircase.
This home has been reinvigorated with another 100 years of life and liveability whilst maintaining the original charm in the hall arches and façade that gives the home its character.
Finalist in the 2022 HIA Victorian Renovation/Addition Project Award ($600,001 – $800,000).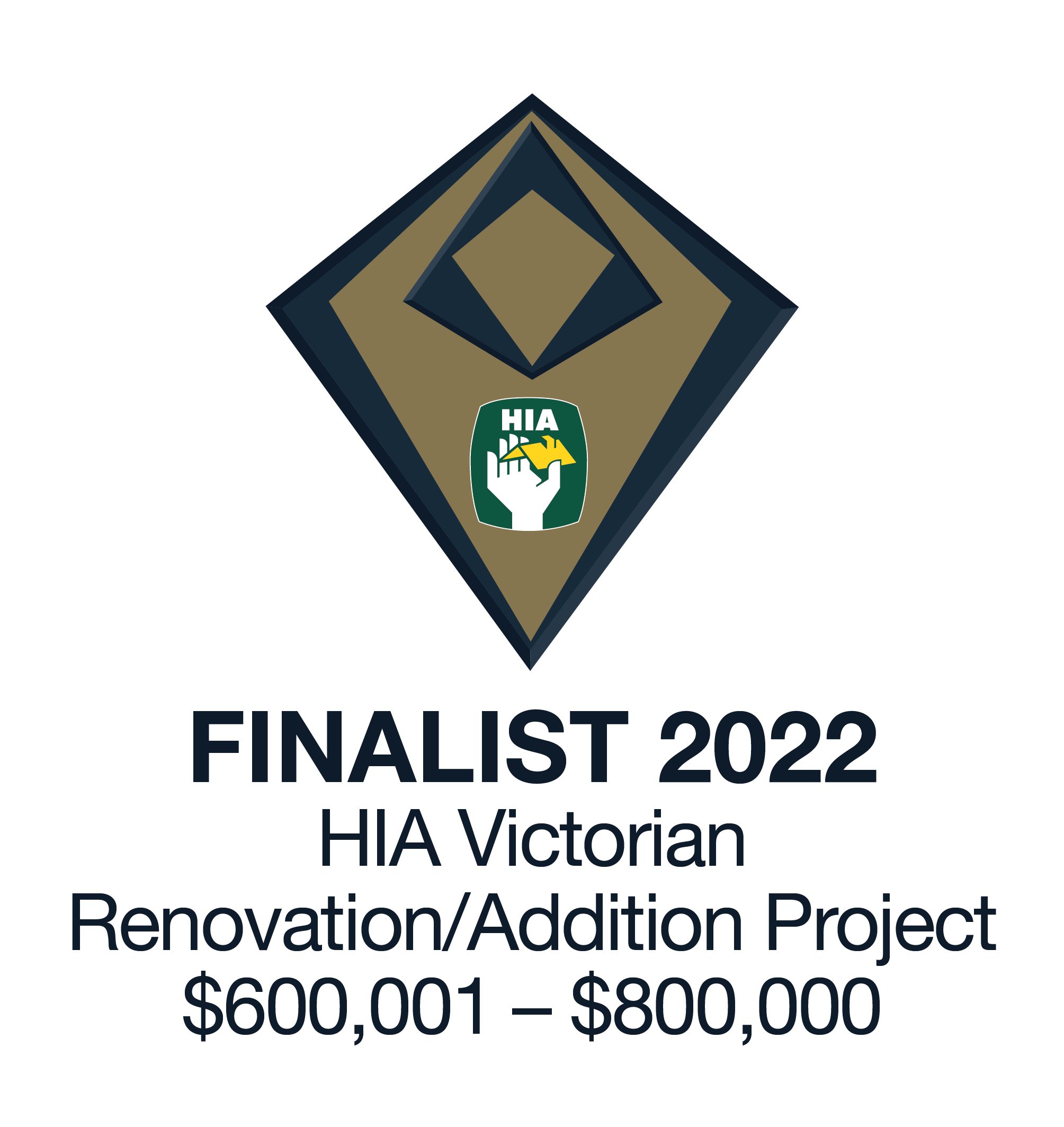 Thinking of building in Bayside? 
Let's chat.